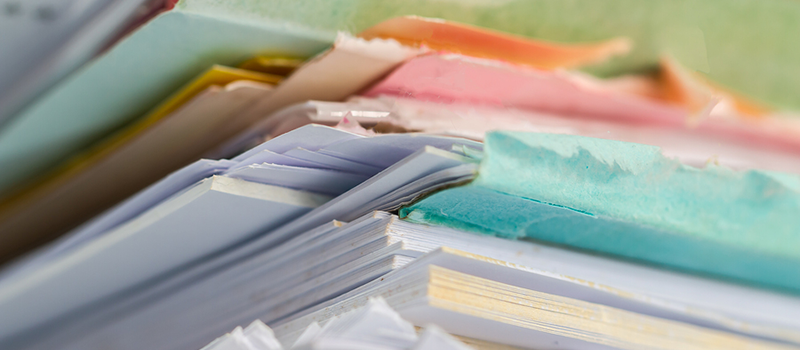 Scanning is a convenient way to manage and organize your documents. But if you have a lot of documents containing sensitive information, you may be cautious about the security of handing those documents off to a scanning service.
In those situations, you may have wondered "What happens to my papers after I have them scanned? Do I get them back?"
The answer is that instead of getting your documents back, the scanning service will securely shred your old paper files. This combination of scanning and shredding is critical to making sure your sensitive information stays secure.
Ending on a Secure Note: Post-Scan Shredding
After your documents have been scanned or digitized, your scanning provider will securely shred the old paper documents. This is done either on-site at the scanning facility or with a shredding partner.
If your scanning provider has shredding services on site, your documents will be securely destroyed. The process is the same as if you had contracted with an off-site shredding service.
This means that your documents will be securely contained and transported to the shredding facility where they are destroyed and then recycled once the shredding is complete.
Providing Proof of Security with a Certificate of Destruction
After shredding is complete, the shredding service will provide you with a Certificate of Destruction. This certificate details when the shredding took place and how your files were shredded.
You can use the Certificate of Destruction as proof that you complied with any applicable shredding laws (like HIPAA or FACTA). In addition, it can provide you with peace of mind that your old files were properly and securely destroyed.
Need Secure Scanning and Shredding?
Learn more about document scanning by checking out our blog or, to get started finding a secure scanning service near you, fill out the form on the right or give us a call at (866) 385-3706 for a free no-obligation quote from service providers in your area.