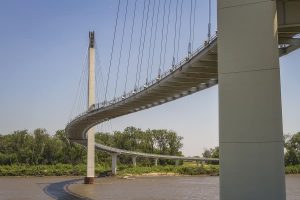 Once your company has gone digital and scanned all of your important documents, the final step in your document management project is to decide what you are going to do with your physical documents. You can store them in a secure facility or destroy them through shredding.
Our local Omaha partners offer secure shredding services to ensure your information stat safe and your reputation remains intact.
Omaha Document Shredding Services
Record Nations Omaha offers both mobile shredding at your office and offsite shredding at a secure facility. No matter the option you choose, we can help you by:
Setting up a program to provide weekly, monthly, or annual shredding services
Shredding your documents after you scan them
Managing and disposing of inactive documents that are past their specific required retention times
Cleaning up and disposing of non-critical documents in your storage room or file room before you start your scanning project or store your documents offsite.
By using Record Nations Omaha, you are not only protecting your company but your employees and customers as well.
Hard Drive Shredding and Degaussing in Omaha
Simply deleting the data off of your old hard drives is not enough anymore. Criminals can recover data and potentially steal your identity and other valuable information. Hard drive destruction ensures your information can not be recovered.
Record Nations Omaha offers several ways to dispose of your hard drive properly, including:
Hard Drive Shredding– Have your hard drives picked up in a secure bin and shredded into pieces that eliminate any chance of extracting data.
Hard Drive Degaussing– Our local professionals use machines with high-powered magnets to scramble the information on your drives, making it impossible to recover or retrieve any files.
Hard Drive Crushing- Professionals punch a hole and crush the drive, shattering the platters inside the hard drive, making them completely unrecoverable.
Our Omaha local destruction companies offer regularly scheduled pickups and a secure chain of custody, so your private information is safe from start to finish.
Get Free Quotes on Destruction Services in Omaha
Get started with a free quote from a local document destruction provider today. Fill out the form, or give us a call at (402) 216-0627.
Record Nations Omaha Location
Record Nations Omaha
663 N 132nd St
Omaha, NE 68154
(402) 216-0627
omaha@recordnations.com
Our normal operating hours are Monday-Friday from 9:00 AM to 6:00 PM and Saturday from 10:00 AM to 2:00 PM