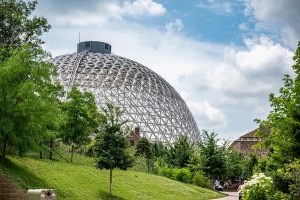 Record Nations can help you with your document scanning projects. Our professionals are experts at conversion projects as well as helping you manage your documents easier.
Hiring a document scanning services company should be a critical part of your digital document migration plan. Our document scanning services include document imaging to convert files that can be indexed and sorted or document conversion.
How Record Nations Omaha's Document Scanning Services Work
We handle all different types and sizes of documents, drawings, schematics, or any large format.
Here are the steps we take to ensure your business has an efficient approach to scanning and indexing your files:
First, we remove bindings to prepare them for scanning.
Then, we determine how many single or double-sided documents you need to scan. This factors into the price of the project.
From there, you have an option to index every page or complete documents to make them easier to find.
We also offer OCR services if you would like to have documents converted to editable text that can be modified and changed later.
Once the document conversion is complete, we'll deliver your new digital files on the medium that you choose- CDs, DVDs, or even to a Cloud Storage Service.

What Does it Cost to Do Document Scanning In Omaha?
Document scanning companies usually charge by the page for their services. Most prices range from 7-12 cents per page. However, this depends on where you're located, volume, and who you select for your project.
The quote varies for several things:
What time frame are you looking for to start and complete the project?
Do you know how many pages do you need to scan, and if they're double-sided?
Are you looking for a certain type of scanning? (OCR, redaction, indexed, non-indexed)?
Are there any specific requirements you have to interface with your current systems?
Contact us for a Free Quote on Document Scanning Services in Omaha today!
Fill out the form, or give us a call at (402) 216-0627 to start today. Within minutes, you will receive free, non-obligatory quotes to help you select the contractor that fits your situation.
Record Nations Omaha Location
Record Nations Omaha
663 N 132nd St
Omaha, NE 68154
(402) 216-0627
omaha@recordnations.com
Our normal operating hours are Monday-Friday from 9:00 AM to 6:00 PM and Saturday from 10:00 AM to 2:00 PM
Want to know more about Record Nations' document scanning services? Visit our articles section for in-depth information, or check out our blog for quick tips and helpful hints.