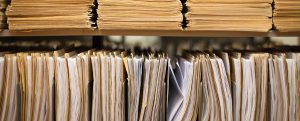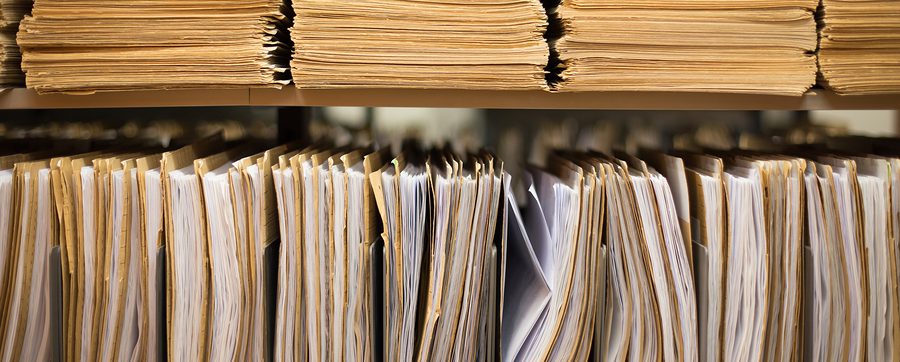 Converting your documents from physical to digital is just the first step in becoming a more organized business. The second step would be deciding how to store your documents.
The options are physical document storage, cloud storage, or a document management system. All three options will organize your files, keep them safe and open some space in your office.
Find out which storage service will work best for you when you call (630) 324-0394 or fill out the form.
Physical Document Storage in Schaumburg
At the storage facilities, your documents will stay in one place, be secure, and you will have access whenever you may need them. All those inactive files can live here and if the rare and unfortunate occurs where your digital system fails, your documents will be ready and accessible for you to refer to.
Physically storing your documents with us is also a way to make more room in your office. Those file cabinets are no longer needed so the huge amount of space that they take will suddenly open.
Cloud storage makes it incredibly easy to access, share, and edit documents throughout the entire company. Cloud storage will save your employees from emailing, faxing, or physically looking for documents. Everything is within the cloud and if employees have internet access they can edit, share, review, and publish any documents necessary.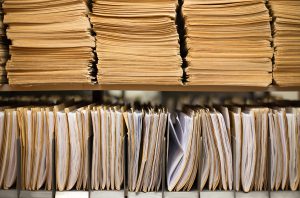 The process is easy as well, all it takes is scanning your documents, tagging, and indexing them to your specifications that way whenever you are searching for a particular document you know exactly where to look. Even if you forget, a simple keyword search will solve the problem, and find the document in no time.
Document management system software allows you to be in control of who has access to the company's documents. And you can give or take clearance levels whenever and however you please.
DMS also allows employees to share and edit documents freely and allows you to see who made what edits and when they happened. This increases productivity because if multiple employees are working on one piece they can all see each other's input and suggestions without having to set up times and places to meet. Tracking, observing, and noting activity within a document has never been easier or as convenient.
Get Free Quotes on Document Storage in Schaumburg and Illinois Today!
Our representatives are eager to discuss your document storage options with you, so give them a call at (630) 324-0394 or fill out the form and receive your free quote within minutes. 
Record Nations Schaumburg Location
Record Nations Schaumburg
911 Burlington Ave
Downers Grove, IL 60515
(630) 324-0394
schaumburg@recordnations.com
Our normal hours of operations are Monday – Friday 8:00am to 5:00pm.
Record Nations proudly serves these cities throughout the Schaumburg area:
Addison | Arlington Heights | Aurora | Bolingbrook | Carol Stream | Chicago | DeKalb | Des Plaines | Downers Grove | Elgin | Evanston | Gary | Glenview | Gurnee | Hanover Park | Itasca | Joliet | La Grange | Kenosha | Michigan City | Mount Prospect | Naperville | Northbrook | Oak Brook | Palatine | Schaumburg | Waukegan | Willowbrook