Record Nations Wausau
607 S 24th Ave # 12
Wausau, WI 54401
(715) 203-8440
wausau@recordnations.com

GOOGLE REVIEWS
Hours:
M-F 9:00-6:00
Sat-Sun closed
Document Management in Wausau
Properly storing records and important documents is necessary for legal compliance, and Record Nations is here for all of your document management needs. Record Nations is prepared to help you find the best Document Management System (DMS). We can help ease that responsibility, finding something for every business and customer. 
Record Nations is thrilled to serve businesses in the community of Wausau. We partner with document management service providers in the area to help you streamline your business and comply with privacy regulations.
Secure Document Scanning and Storage in Wausau
Record Nations offers a wide array of document management services to help organize and structure your business. We are happy to customize our services to meet your needs and help you follow regulations set by HITECH, HIPAA, and FACTA.  
Wausau Document Scanning Services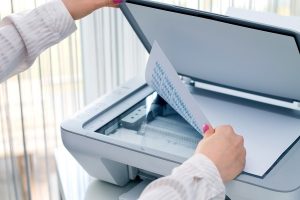 Scanning services convert and index your documents to help you quickly find files and collaborate on projects. You will be able to access your documents from anywhere and transfer files to a document management system.  
Wausau Document Storage Services
Document storage services are available to keep your physical and digital documents secure. Our flexible options give you accessibility and protection.
Wausau Document Destruction Services
Shredding and hard drive destruction keeps your information safe by preventing criminals from accessing or recovering your sensitive records. We have many options to properly destroy your documents and hard drives to keep you safe.
Wausau Medical Record Scanning and Medical Records Storage
Medical record scanning helps improve patient care by converting health records to a digital EHR system. Medical record storage is also available for physical records in a protected facility.
Wausau Document Management Services
Document management systems (DMS) encompass all of our document management solutions from scanning to storage. We will help you find a custom system that is the perfect fit for your company. With a DMS, you will be able to effectively run your business and maintain your records.
Get Free, No-Obligation Quotes on Document Management Services Throughout Wausau
Document management is critical for businesses to stay organized and maintain compliance. Record Nations Wausau will connect you with local providers to begin your document management project. Start by requesting free quotes when you call (715) 203-8440 or fill out the form. Our trusted providers will compete for your business ensuring that you receive the best price options available.
Record Nations proudly serves these cities near the Wausau area:
Brokaw | Marathon | Rothschild | Schofield