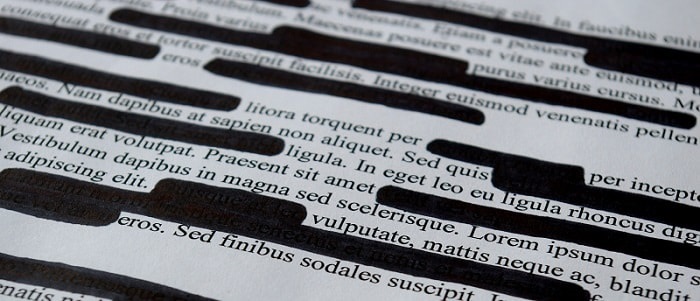 Institutions of all varieties have been scanning documents into electronic formats for years, which makes the information easier to store and use. The issue of privacy arises with many of these documents containing sensitive and confidential data. The process of removing the sensitive information in a document is called document redaction. Some organizations also refer to this process as "sanitizing."
This is a function of the increased access to the documents and to correct more lax privacy policies that were acceptable before the widespread problem of identity theft.
With so many companies opting for paperless offices, redacting is becoming common for any organization to protect privacy and ensure sensitive information isn't released by accident.
When to Use Document Redaction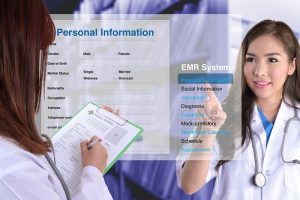 One area in which document redaction is regularly utilized is with electronic health records.
While it is beneficial for a medical office to share patient charts with the entire practice, the patient should still feel safe knowing that their private information remains private.
When files are converted from physical to electronic records, the sensitive information contained within should be redacted to keep the patient safe from cyber criminals and privacy concerns, while protecting the institution from legal suits.
Any public records can also contain pieces of information that should be redacted before distribution, including information about individuals and businesses.
Specific redaction allowances and laws vary by state. Some examples of items that can be redacted include:
Driver license numbers
Dates of birth
Social security numbers
Criminal identification information and national crime information numbers
Addresses and phone numbers
Victims, witnesses, and court personnel
Medical or psychiatric information
Financial information
Account numbers
Any other personal identifying information
Document redaction should not just cover text or images with another image—it should be removed from the image completely. This prevents sensitive information from showing up in the revision history of the document which can be easily removed by software.
How Document Redaction Services Work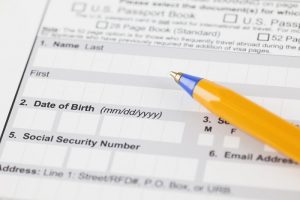 Most document redaction takes place in two steps. The first one is done via software. The digital image is converted to text via optical character recognition (OCR) software.
The text is run through software designed to look for specific patterns. Items like social security numbers or phone numbers that need to be identified and removed are selected by the software and removed.
The level of access to the documents and sensitivity of the information will determine how thoroughly the documents need to be reviewed, but it's obvious that removing social security numbers from a public website has a very low threshold for acceptable errors.
Since document redaction requires specialized software, it's usually outsourced to a company that specializes in document redaction. A reputable company will ensure that the job is not only done correctly but also provides specific steps to ensure documents are secure throughout the entire process.
Get Free, No-Hassle Quotes on Document Redaction Services Today
Record Nations works with the top document redaction services. Let us connect you to a local document redaction specialist that guarantees the best results. Our goal is to help you find the best fit for your redaction needs.
To get free quotes on document redaction service today, fill out the form to the right, or give us a call at (866) 385-3706. Within minutes of receiving your request, you will have local experts in your area that can help you find the right services for your specific needs.