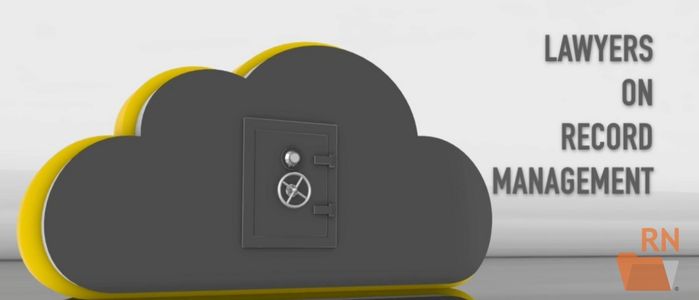 Many industries have different needs when it comes to record management. The medical field has HIPAA, schools have FERPA, and nearly any business that deals with credit cards has FACTA. Lawyers and other legal professionals don't have anything like this on the federal level.
Lawyers in most, if not all, states are regulated by a professional board of ethics that establishes a code of conduct. These regulations tend to vary from state to state, but for the most part, the rules are fairly similar. Although much of this code of conduct is written as "a suggestion", failure to comply could lead to disbarment or even criminal charges in extreme cases. Check out the video with our experts below:
Tips for Lawyers on Record Management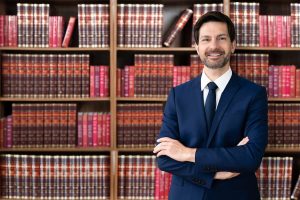 As a legal professional, you want to make sure that you're doing everything in your power to protect yourself and your clients. We reached out to two prominent attorneys in different parts of the country. Although they're both governed by separate boards of ethics, the rules set out by those boards are remarkably similar.
Scott Kimberly is an attorney in Murfreesboro Tennessee, heading up The Law Office of W. Scott Kimberly. He has been a practicing lawyer for roughly 10 years, focusing primarily on family law and criminal defense. Thomas Simeone is a managing partner at Simeone & Miller LLP in Washington DC. Thomas has been practicing law for roughly 25 years, and he also teaches law. Both attorneys were kind enough to lend us their expertise with regards to maintaining legal records.
Laws, Rules, and Regulation for Legal Record Management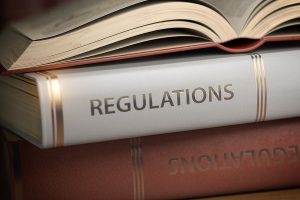 Unlike HIPAA and FACTA, there are no federal regulations when it comes to lawyers and document retention. Every state has its own bar association and typically, a board of ethics. It's these organizations that set the groundwork for what rules all attorneys in each state must adhere to.
Scott mentions that attorneys in every state are bound by these rules of ethics. Those rules are going to be similar state to state with a few exceptions. In Tennessee, the board of ethics asks that records be kept for a minimum of five years. Thomas mentioned that Washington DC also requires a similar five year retention period.
Thomas also mentions that most lawyers will want to keep all applicable records, to meet or exceed the statute of limitations for legal malpractice. This not only protects the attorney, but also maintains a detailed record for the client as well. Depending on how you're maintaining your records, you may want to keep the records even longer for exceptional cases.
Current State of Legal File Maintenance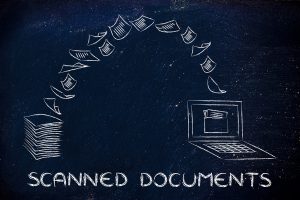 There was a time when the only way to store files was using a paper file, and filing cabinet system. Those files would sit in a drawer and take up space in an office until they were no longer needed, or had exceeded their usefulness. Over the past few years, there have been numerous changes to this antiquated system.
Both attorneys we spoke with are technically "paperless" offices. Sure paper records are still produced and provided for various legal reasons, but how they are stored and maintained are the big differences. Thomas and Scott are both using bulk scanning services to scan paper documents to have them digitized. This saves time, money, and makes files more easily accessible with OCR.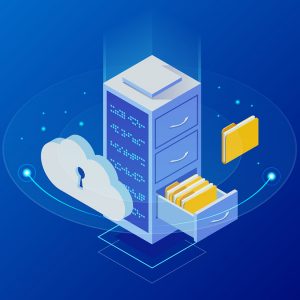 Scott and Thomas have even gone one step further. In their retainers and client agreements, they mention that all documents will be scanned and then stored "digitally" on a cloud service. Once the scanning is complete, the files can be returned to the client, or sent for secure shredding. Scott mentions that " we all run on devices. Whether that's cell phones, tablets, or laptops. We need to be able to access those documents from anywhere. Our status as a paperless firm has also made us very popular with shredding companies."
Thomas said basically the same thing. However, scanning and cloud services have also allowed his practice to maintain files indefinitely. " The only downside to that is the cost of storage space, which is relatively cheap. I suppose we could go through and delete files that are 10 years or older, but with storage being as cheap as it is, why bother".
Record Nations Can Help Your Legal Practice with Scanning & Storage
Document scanning and cloud storage seem to be where the legal industry is headed. Both experts that we spoke to have implemented these procedures and are happier for it. The convenience, ease of use, time savings and money savings are self-evident. The ability to access client files from anywhere, and the ability to maintain records indefinitely ,have also been great for peace of mind and legal protection.
Get started today, by giving us a call at (866) 385-3706, filling out the form on this page, or clicking the live chat button. We'll take the time to listen to your specific needs and suggest the best service for you. You'll be provided with several free, no obligation quotes to help you start your paperless digital transition.