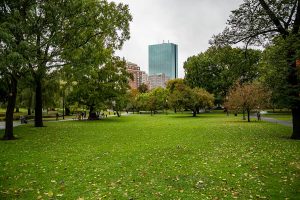 If you're looking to free up space in your office, while still protecting your company from your documents getting into the wrong hands then Record Nations Boston can help. Document storage services will help you classify, organize, and even dispose of your documents.
Here at Record Nations Boston we can help with your document storage process to help get you organize, keep you in compliance with the law, and improve workflow.
We have partnered with the best records management professionals who can provide you with several options for secure, offsite document storage all over Suffolk County. Let our experts help you decide what document management system or offsite document storage is best for you.
Document Storage Services in Boston, MA
To help you better manage your documents, we offer these popular services listed below:

Offsite records storage can be used to store inactive records, personnel files, or confidential documents. This way you can eliminate the headaches involved with managing papers in dozens of file cabinets and boxes.
All documents are stored in a climate-controlled facility, and the document storage company you choose also offers document retrieval services whenever you need them.

Cloud storage creates flexibility and reduces costs by eliminating labor and onsite storage requirements for your business. Once your documents have been properly scanned, tagged, and indexed, retrieving a record is painless.
Here at Record Nations Boston we can help you figure out which system works best with your existing processes and workflow.

To keep your documents organized and easy to get to, document management systems can scan and convert your documents into digital files. Digital files provide easy accessibility and instant backups for businesses.
We can connect you with a local service provider right in Boston that can help you. Record Nations also offers a comprehensive line of document management services. 
Get Free Quotes on Document Storage Services in Boston
Record Nations Boston can connect you with the document storage system you need.  We have document management companies throughout Massachusetts that specialize in offsite document storage, cloud storage and cloud services, and document management systems that fit your company's requirements throughout Suffolk County.
Our experts will guide you through the process from choosing the system to deciding what fields need to be indexed and searchable. To get started with a free quote from a local provider today, fill out the form or give us a call at (857) 254-1473.
Record Nations Boston Location
Record Nations Boston
6 Liberty Square
Boston, MA 02109
(857) 254-1473
boston@recordnations.com
Our hours of operation are Monday-Friday 8:00 AM to 6:00 PM.

Record Nations is proud to service Boston and these nearby areas:
Amherst | Cambridge | Chicopee | East Longmeadow | Holyoke | Northampton | Pittsfield | Springfield | West Springfield | Westfield | Worcester | Boston | Chelmsford | Fitchburg | Framingham | Lexington | Lowell | Marlborough | Newton | Shrewsbury | Waltham