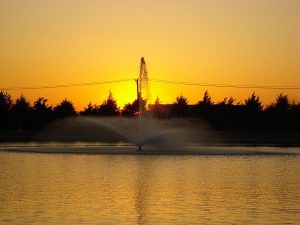 Keeping medical information private and safe is pivotal for medical practices. Medical record scanning and medical record storage with Record Nations Frisco will help you maintain compliance and protect your medical records.
We offer full-service scanning to digitize your practice and provide physical document storage to keep your files safe for backup or legal purposes. Our image processing and storage facilities are HIPAA and HITECH-compliant.
Preparing Medical Records for Scanning in Frisco
Making the transition to an Electronic Health Records System (EHR) makes compliance easier by increasing security, reducing errors, and improving your overall management of patient files
Medical records scanning is the first step in converting to digital files. It is an easy process, outlined in the following three steps:
Call us or fill out the form. Provide details about your scanning project and we will match you with local providers. Be sure to include the number of records you need to scan and the level of detail you need to maintain for each record.
Frisco-based providers will contact you with free, personalized price quotes.
Choose the provider that fits your scanning and budgetary needs. Together you can begin the scanning process.
Medical Records Storage Services
The use of an EHR system reduces the amount of physical storage you will need for your records. However, you will likely need to keep some physical files. Whether they are needed for retrieval or backup for critical records, our storage services will keep your documents secure.
Our storage facilities allow you to control access to your files and keep your documents safe with climate control and 24/7 monitoring.
Medical Records Custodian
When a Frisco healthcare facility closes, a custodian is appointed to manage the patient records. Each state has different rules and guidelines for how long a record needs to be stored. In Frisco, TX the length of time a record should be stored is dependent on the type of medical practice.  
Custodians of medical records can store physical copies in a secure storage facility or scan the documents and store them electronically using an EMR system. With either option, patient records must be readily available upon request. Failure to produce forms could result in fines or penalties.
Record Nations Frisco can help you find a local provider to manage your records, release needed information and destroy the records after the retention period. 
Get Free, No-Obligation Quotes on Medical Record Scanning and Storage in Frisco
To get started with medical record scanning and storage, please call us or fill out the form. You will be connected to local providers within minutes.
Record Nations proudly serves these cities near the Frisco area:
Addison | Allen | Arlington | Carrollton | Coppell | Corinth | Dallas | Denton | Farmers Branch | Fort Worth | Flower Mound | Garland | Grapevine | Highland Village | Irving | Lewisville | Little Elm | McKinney | Murphy | Plano | Richardson | Sachse | The Colony