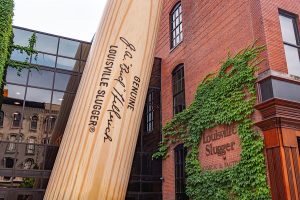 Paper medical records are costly to store, prone to loss, and vulnerable to human error. Digital files reduce the amount of storage needed and protect your documents from being misfiled or lost. Medical record scanning and medical record storage services will help you make the transition to a paperless office.
Record Nations Louisville offers secure scanning that will maintain the privacy of your personal health information (PHI). We follow all HIPAA, HITECH, and local privacy laws to keep you in legal compliance and help you avoid violations. Our storage facilities are certified for your protection and include layered security features that reduce the risk of loss, theft, and damages.
Call us at (502) 466-2697 or fill out the form to learn more about our services and receive free quotes from providers in Louisville and the surrounding areas.
Preparing Medical Records for Scanning in Louisville
Professional scanning services with Record Nations can convert large amounts of files, quickly and affordably. We scan many kinds of documents including patient charts, lab results, insurance information, and much more.
When your scanning project is completed, you will be able to retrieve files quickly and easily with a simple keyword search. Your patient files will be instantly organized, kept up-to-date, and super accessible. You can also integrate your files onto the Electronic Health Record System (EHR) of your choice.
When beginning your scanning project, you will want to have an estimate of how many files you want to scan. You can estimate the number of files with our counting tips, here. Knowing the count will help us prepare to scan and allow us to give you a correct price quote.
Follow these steps to get your medical record scanning project started today:
Call us at (502) 466-2697 or fill out the form to request free quotes from scanning providers in the Louisville area. Include details about your scanning project like the number of records you would like to scan and the level of detail you want for each file.
Multiple medical record scanning providers will be in contact with you right away.
Review the price options, choose a provider that best fits your needs, and begin your scanning project.
Medical Records Storage Services
Medical record storage services are a safe way to store your critical documents and inactive files. We offer security features like live patrol, customized security levels, and disaster protection to keep your files safe and undamaged. Our offsite storage facilities are HIPAA compliant and follow the highest standards in information protection.
Digital storage is also available with our cloud services. Contact us if you have any questions or need assistance deciding which services would be best for your practice.
Medical Records Custodian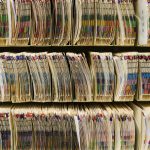 When a Louisville healthcare facility closes, a custodian; a person or company, is appointed to manage the patient records. In Kentucky, the minimum timeframe is 6 years. 
Custodians of medical records can store physical copies in a secure storage facility or scan the documents and store them electronically using an EMR system. With either option, patient records must be readily available upon request. Failure to produce forms could result in fines or penalties.
Record Nations Louisville can help you find a local provider to manage your records, release needed information and destroy the records after the retention period. 
Get Free, No-Obligation Quotes on Medical Record Scanning and Storage in Louisville
Record Nations uses our 20 years of experience and expertise to continually update our services to best serve you. We look forward to working with your practice to get you organized and in compliance. Call us at (502) 466-2697 or fill out the form to get started. 
Record Nations Louisville Location
Record Nations Louisville
1850 Ballardsville Rd
Eminence, KY 40019
(502) 466-2697
louisville@shrednations.com
Our normal hours of operation are Monday, Wednesday, Thursday 11:00am to 5:00pm, Friday 9:00am to 6:00pm and Saturday 10:00am to 3:00pm.
Record Nations proudly serves these cities and counties throughout the area:
Brooks | Bardstown | Clarksville | Fern Creek | Highview | Jeffersonville | Jeffersontown | Lyndon | Mt. Washington | New Albany | Newburg | Okolona | Radcliff | Shelbyville | Simpsonville | Shively | St. Matthews | Valley Station