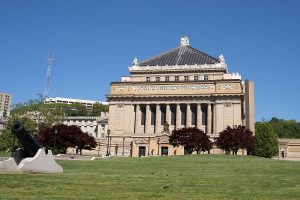 Record Nations Pittsburgh prioritizes patient privacy with our medical record scanning and medical record storage services. Our services are HIPAA and HITECH-compliant, carefully following privacy regulations throughout the processing and handling of your information. We ensure that your records will be secure throughout scanning and while in storage.
Call us at (724) 431-6220 or fill out the form to get connected with scanning and storage providers near you. Our extensive network of medical record management companies offers high-quality solutions with a focus on maintaining privacy.
Preparing Medical Records for Scanning in Pittsburgh
Medical practices benefit from going digital by having immediate access to patient charts, medical histories, lab results, and more. On-demand information improves patient services and makes it easier to collaborate on care between departments and practices. Digital files can be integrated into the Electronic Health Record System (EHR) of your choice, further enhancing the functionality of your files.
Prepare for your scanning project by counting the number of files you plan to scan. Knowing the number will help your provider plan for your project and give you a correct price quote. Learn how to estimate your number of documents here.
Get started with these 3 simple steps:
Call us at (724) 431-6220 or fill out the form to request free quotes from Pittsburgh-based providers. Give us the approximate number of records you would like to scan and the level of detail you want for each file.
Within minutes, several medical record scanning companies will contact you with competitive price options.
Select the company that best fits your needs and together you can start your scanning project.
Medical Records Storage Services
Scanning and EHR services reduce the amount of physical storage you will need saving you money and valuable office space. However, some files will need to be stored offsite for legal purposes or other reasons. Our offsite storage facilities will protect your private health information with layered security and disaster protection.
Digital storage options are also available to cover all of your storage needs. We are committed to offering you affordable solutions that will protect patient privacy and make managing large amounts of information easier.
Medical Records Custodian 
When a Pittsburgh healthcare facility closes, a person or company is appointed as the custodian to manage the patient records. Each state has different rules and guidelines for how long a record needs to be stored, Pennsylvania requires 7 years.
Custodians of medical records can store physical copies in a secure storage facility or scan the documents and store them electronically using an EMR system. With either option, patient records must be readily available upon request. Failure to produce forms could result in fines or penalties.
Record Nations Pittsburgh can help you find a local provider to manage your records, release needed information and destroy the records after the retention period. 
Get Free, No-Obligation Quotes on Medical Record Scanning and Storage in Pittsburgh
Call (724) 431-6220 or fill out the form and we will instantly match you with verified providers near you. We service all of Pittsburgh and Allegheny County for your convenience. We look forward to assisting your practice with digital conversion and records storage.
Check out more information on services for the medical industry in our articles section.
Record Nations Pittsburgh Location
Record Nations Pittsburgh
160 N College St
Washington, PA 15301
(724) 431-6220
pittsburgh@recordnations.com
Our normal hours of operation are Monday-Friday 8:00am to 5:00pm.
Record Nations proudly serves these cities throughout Pennsylvania and the Pittsburgh metro area:
Baldwin | Bethel Park | Brentwood | Dormont | Franklin Park | Lower Burrell | Mount Lebanon | Munhall | Neville Township | North Versailles | New Kensington | Plum | Swissvale | West Mifflin | Wilkinsburg