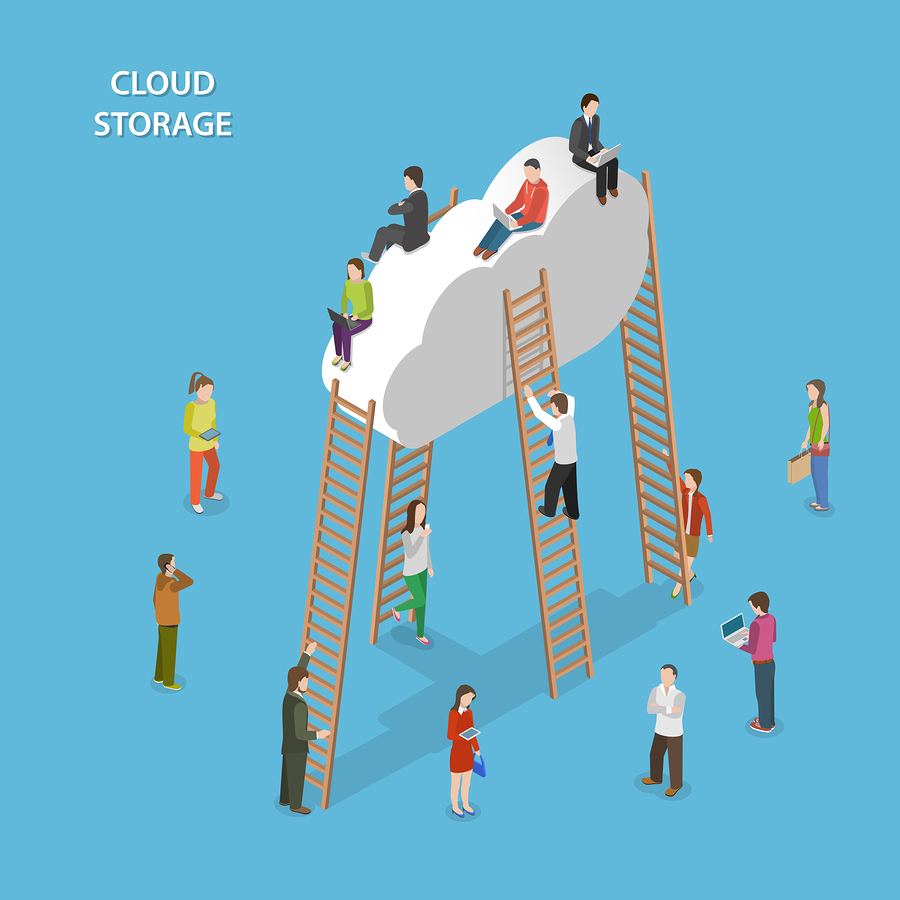 Cloud storage is a service model in which data is maintained, managed and backed up remotely and made available to users over a network, typically the internet. This allows your files to become more accessible, better organized, and eco-friendly. Many companies have made the switch to cloud storage for the clear benefits it provides.
Before you make the jump. you should consider all the pros and cons of migrating to a cloud storage service. Here's 6 reasons why we think you should!
6 Key Benefits of Cloud Storage
It is always good to consider the pros and cons when making a big business decision. Thankfully, the clear benefits of cloud storage make it easy to write about.
1) Efficiency
With cloud-based systems each part of your process is connected to the others, so the data passes seamlessly from end to end. With a click of a button, your quote becomes a job, with the separate tasks ready for time to be tracked against them. When you're done, click another button, and you're ready to hit send.
2) Visibility
Because a cloud-based project management system is able to store accurate data about a project electronically, it can bundle that data at a moment's notice into a report. Want to know which type of job gives you the most profit? Interested in learning how many hours jobs are really taking your team? With just a few clicks, you can find out.
3) Integration
With many cloud companies offering APIs, you can easily integrate cloud systems together. For example, combine a project management with your CRM, and you have one powerful system that meets your specific needs. No more swapping between different software systems – everything fits together in one neat little package.
4) Collaboration
On the cloud, everything is right there in front of you, and it's also available to the client. Your client can log in, check their own details, sign off stages of the project and collaborate on documents. You can set permissions so the client only has access to their own data, keeping your system safe.
With a cloud-based system, you can present a professional organized tool to clients – another way to add value to your services and set your company apart.
5) Mobility
With the cloud, as long as you can get the internet you can take the office with you, wherever you go.
6) Security
A reputable cloud-computing company wants your files to be as safe as possible. They invest millions to ensure your data remains safe from hackers, and that you're able to access it anywhere and anytime you need to. Even if disaster strikes, you can work remotely from anywhere, on any device, and still keep your business ticking over.
Secure The Benefits of Cloud Storage with Record Nations
As you can see, there are numerous advantages to a cloud-based system for managing projects. Record Nations can help you find the right online data backup service for your needs. Come see why we are the first choice for data backup solutions. And we an help you find a professional scanning company to ease your transformation to cloud storage. Call Record Nations at (866) 385-3706 or fill out the form to the right for a free quote in minutes. Our team will help connect you to scanning companies near you to find one that best fits your needs.