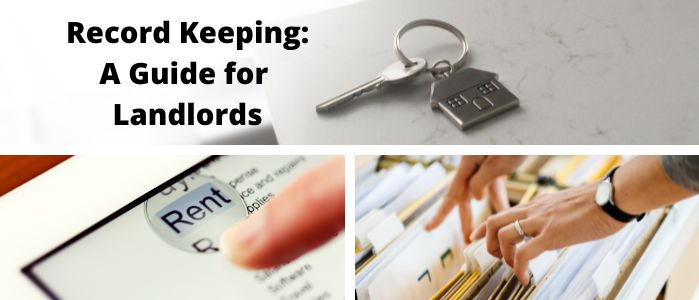 Nearly every industry has strict protocols when it comes to record keeping. There are a number of industries that have strict government oversight when it comes to record management, while other industries take a state by state approach. This is the case when it comes to landlords and rental agencies. 
Even though the rules tend to vary depending on what state you're in, there are still a number of "best practices" that would be good to follow. Whether you're new to the business or a seasoned veteran, this guide will help you determine the best way to manage your documents for security and cost efficiency.
*Always remember to check with your state for the most up to date laws and regulations.
What Records Should You be Keeping?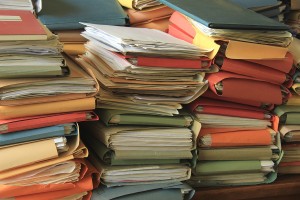 Anyone who's ever rented an apartment knows that there's a mountain of paperwork to sign before you ever move in. Now imagine you're the property owner and you've got a few dozen or a few hundred of those agreements. The paperwork can become overwhelming pretty quickly.
Rental applicants must often provide proof of income, proof of employment, income status, credit reports, and payment information. As you can imagine, this includes things like paystubs and account numbers which are extremely sensitive. At the very least, this personal identifiable information must be held in accordance with FACTA. Any industry that deals with the information listed above has strict guidelines regarding how assets must be safeguarded and disposed of. 
A few of the items a landlord should hold on to for the duration of the rental agreement, and at least 5-7 years after are:
Rental Agreements

Signed and Dated Lease Terms

Payment and Tenant Income Information

Any Credit Reports or Tax Information

Rental Income for The IRS

Expenses (Maintenance, Inspections, Etc)

Rental Applications (Approved or Denied)

Tenant Correspondence
Are There Retention Requirements for Landlords?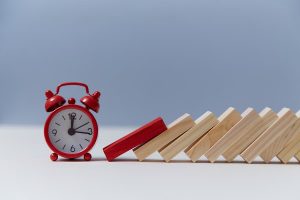 The short answer is yes. Although the requirements vary from state to state, the IRS requires certain documents to be kept for a certain amount of time. This is typically for tax purposes associated with running your business.
The rule of thumb for any tax related documents is three years. However, if the IRS finds inconsistencies in your tax filing, or initiates an audit, they can extend that time frame by an additional three years. That's why most landlords will want to keep any important documents for at least seven years.
This time frame is also important for a number of reasons. In addition to protecting yourself from the IRS, you'll want to keep detailed records in the event of any lawsuits or litigation. It's not uncommon for landlords and tenants to have disagreements that make their way into the legal system. You'll want to maintain signed copies of anything that may prove useful in the eyes of the law. Failure to do so could cost you a lot in financial penalties, or even prosecution in extreme cases. 
How to Stay Organized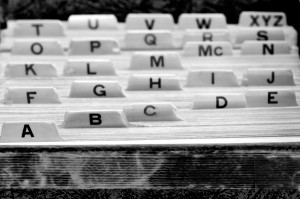 As you can imagine, all of this paperwork adds up. It's also very costly to maintain. Keeping records and maintaining paper documents in your office is estimated to cost roughly $8,433 each year. That's just for paperwork regarding your tenants. If your company has employees as well, that'll exponentially increase with personnel files, payroll, etc. Now think about all the space that paperwork will take up, or the time it'll take to find a misplaced file. Luckily, modern times have modern solutions. 
Scanning, Document Management Systems, and Cloud Services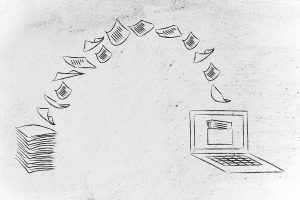 Scanning documents is the first step in getting organized. Regardless of what you plan to do next, going paperless will be the first step. You can do this yourself, but chances are you'll want to hire a professional company if you have a lot to scan.
Scanning will allow you to store years of records digitally, without needing to worry about adding more filing cabinets or taking up space. At a price-point of just 7-12 cents per page, scanning is also a much more cost friendly option when compared to paper documents. You'll have the option to store these files on any medium you choose. This could mean external hard drives, physical discs, or hiring a cloud service provider to store these files virtually. If your company is large enough, a private server or document management system might be a better option. The best part is that the days of rifling through a filing cabinet will be over. All of your files will be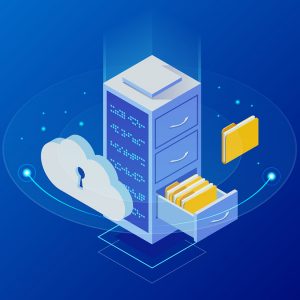 indexed, and can be located with just a keyword search.
Many companies in various industries are opting to use cloud services as a matter of convenience. You'll be able to view and edit documents in real time, and you can access files from anywhere there's an internet connection. This also virtually eliminates the dangers of lost or failed hard drives. The cloud company handles all of the upkeep, maintenance, and security features so you can focus on running your business. 
Record Nations Has Document Management Solutions for Any-Sized Business
At Record Nations we specialize in offering the right service at the right price. We know that there isn't a one size fits all approach when it comes to storing or scanning your documents. That's why our experts will never pressure you into making a decision that isn't right for you or your business.
Get started today, by giving us a call at (866) 385-3706, filling out the form on this page, or clicking the live chat button. We'll take the time to listen to your specific needs and suggest the best service for you. You'll be provided with several free, no obligation quotes to help you start your paperless digital transition.