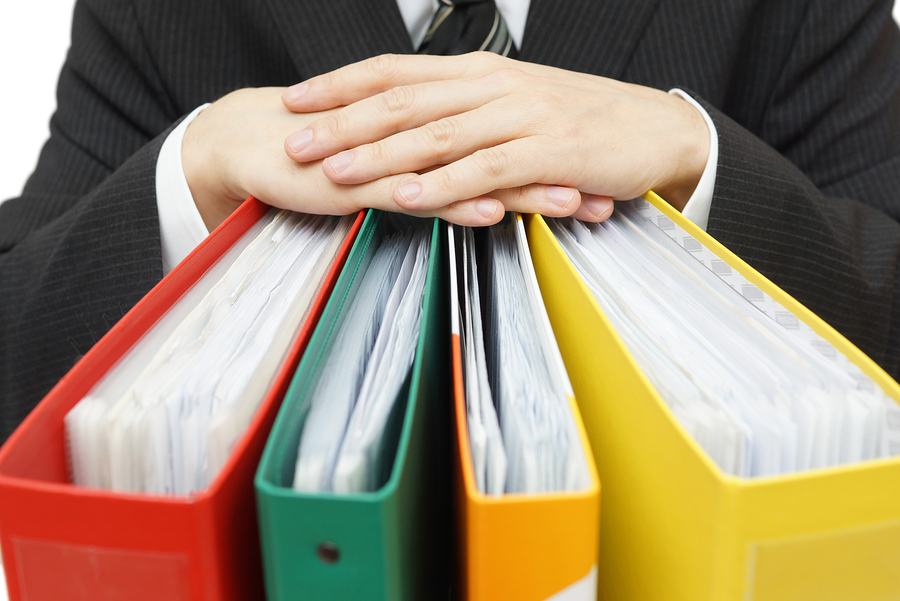 To properly run a business, it's essential that an effective records management program is intact. By making sure that important documents are properly accounted for, setting up a program allows easy organization and security.
Without proper storage of your records, your business is at risk. Some don't realize how scattered their business can become by simply not giving enough attention to their documents. Not only can it cause clutter and dysfunction, it can cause your business legal issues as well as safety risks. By following six easy steps, your company can thrive while keeping significant documents stored safely and accounted for.
6 Steps to an Effective Records Management Program
Records Inventory and Classification:

This is where most of the organization comes in. Knowing what records you have and where they are located is a vital part of the program. By keeping track of how your records are stored, what their uses are, as well as how much of it there is, you can easily avoid misplacing your documents.

Retention Scheduling:

Keep track of how long your documents lifespan is. It is important to know which records are to be kept for forever versus the ones that are only needed for a short span of time.

Records Storage and Conversion:

Once you have your relevant files picked out, storing it appropriately will lessen confusion when you need to reference back to them. Choose a way to organize them- by inactive records and active records, vital records or sensitive records– whatever you choose. A productive way to store many records is by scanning them to store them electronically to take up less space, while also going green.

Vital Records:

Identify which documents are crucial to your business, whether they be legal records or fiscal. Organizing copies of your vital records will ensure that if they become lost or inaccessible, you will still have them to reference.

Disaster Prevention and Recovery

: Having a written out and approved call to action if disasters such as flooding or a fire occur to recover important documents can make a tough situation a bit less disastrous. Including a list of your vital records and reviewing and testing your plan will help if the situation were to arise. Concerning your documents, it is better to be safe than sorry.

Disposition:

You can do this in two different ways:
Destroy them permanently. You can use a variety of techniques to do this, including shredding, macerating, pulping or incinerating.
Move them somewhere they can be preserved, such as the cloud.
To enforce all these steps regularly, include all of these steps into a set of policies and procedures. Making sure that your employees know and abide by these steps will secure your records management and help your business run efficiently, without all of the excess worry about important documents.
Get Free, No-Hassle Quotes on Records Management Today!
Record Nations can help you manage your documents. Our staff is here to assist you in starting your records management program by converting your piles upon piles of paper into digital copies with our scanning services.   From Document Scanning to Document Storage, our experts will help you select a customized Document Management Solution that fits exactly what you're looking to do for your company.
We have locations all across the United States to serve you document storage solutions needs. Fill out the form to the right, or give us a call at (866) 385-3706.  Within minutes of receiving your request, you will have free quotes from experts in your area that can help you.