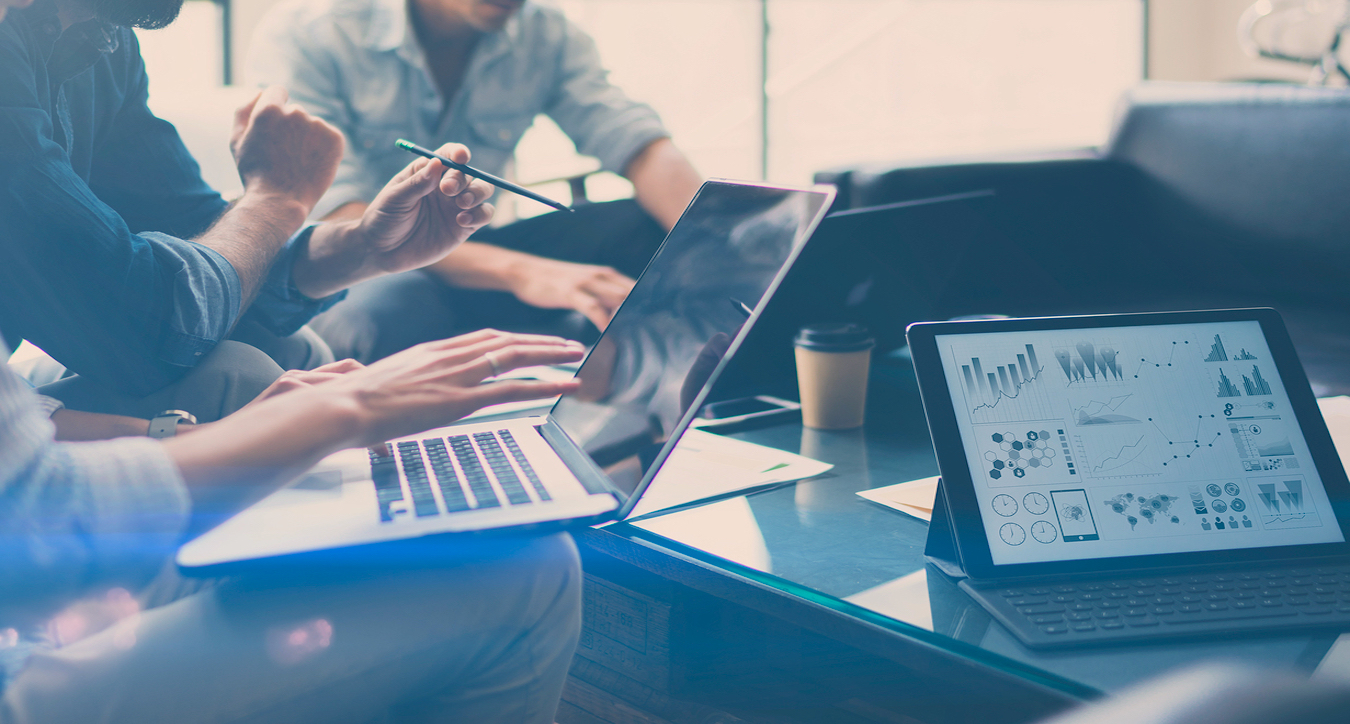 Well-maintained records management programs help businesses to remain compliant with record-keeping regulations, avoid security risks, and improve their workflow and productivity. As you turn to evaluate your own records management, questions to ask yourself include what are the greatest weaknesses in your system, and what steps can you take to improve your overall records management practices?
In this video learn more about different types of records management, where to look for improvements, and why it's crucial to be regularly updating and improving your management systems. For a more in-depth improvement guide, visit our informational article.
Evaluating Your Current System
A well-maintained record management system helps businesses to remain compliant with record-keeping regulations, avoid security risks, as well as streamline the overall workflow and productivity of the company.
As you evaluate your own office or organizations' record management policies, the first questions to ask yourself are the following:
What greatest weakness in your system?
What steps can you take to improve your overall document management practices?
What Is a Document Management System?
A record management system is defined as the practice of classifying, organizing, and managing a company's documents from their creation to the time they're disposed. There are two main types of systems:
1. Traditional Paper Management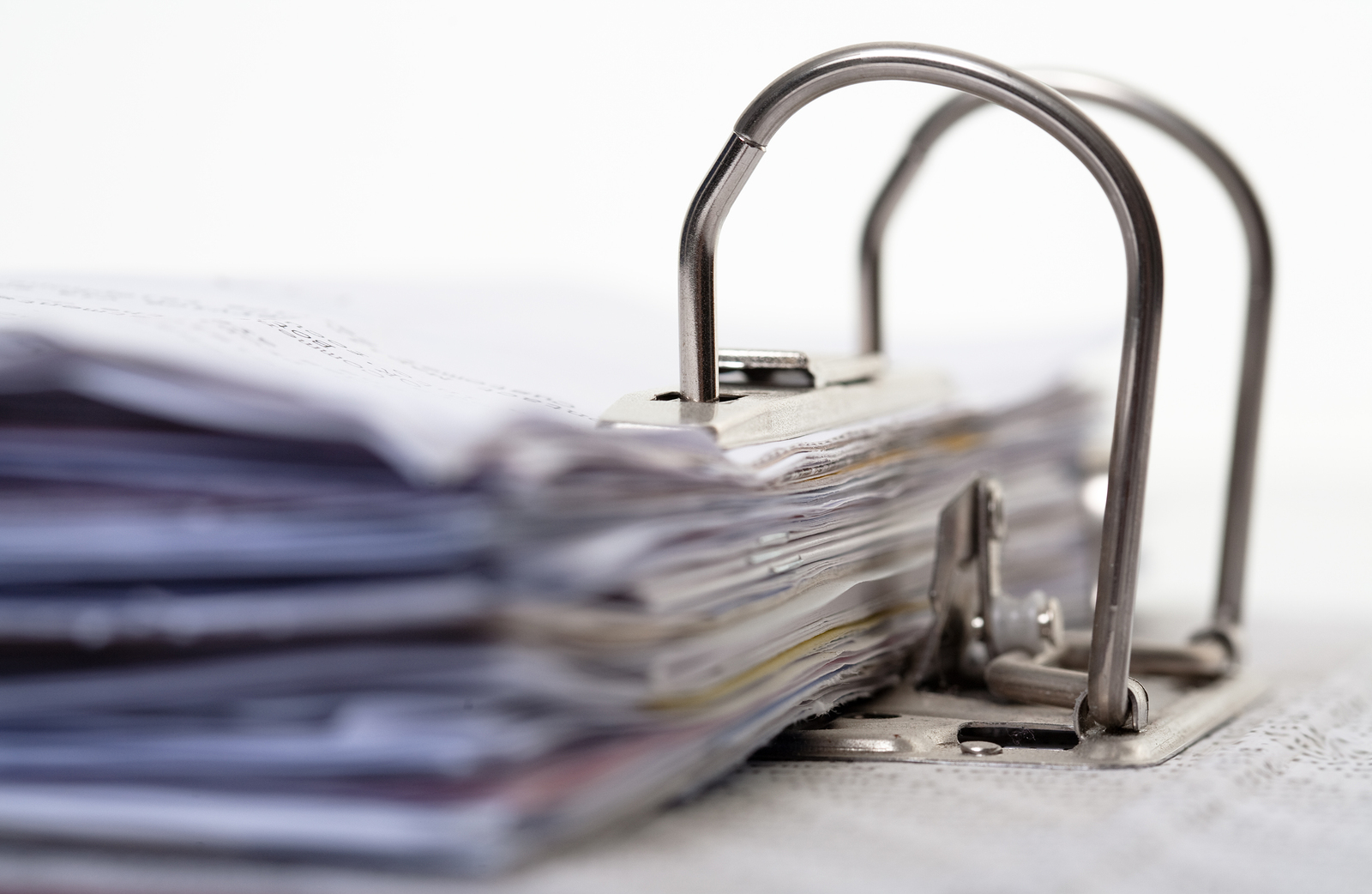 As the name suggests, paper record management systems center around the storage and management of hard-copy documents.
Papers are typically either managed in-house or stored offsite if there is a large volume of records. While each has its own advantages, the strategy that best suits you depends on the individual business environment.
2. Electronic Records Management
On the flip side of paper, an electronic records management system focuses on intangible digital files.
Electronic records are more accessible and easy to distribute, meaning digital records management systems need to include extra considerations for ensuring file security and authenticity.
The Dangers of Poor Record Keeping
With poor record management at the center, there is a range of risks that ripple out in all directions including productivity issues, legal considerations, and security concerns.
The impact of disorganized record management systems is far-reaching and can lead to serious problems down the road.
Legal & Regulatory Noncompliance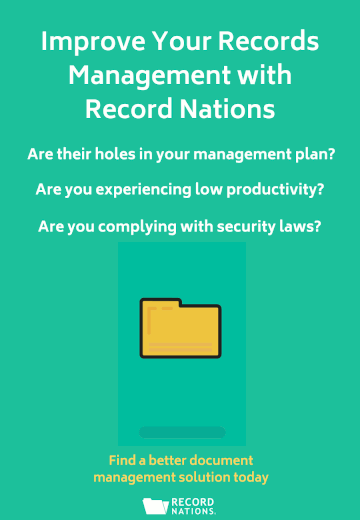 Laws like HIPPA, FACTA, and the GLBA have stiff financial penalties for records management systems that fail to protect consumer information. Fines for a single HIPPA violation can reach as high as $50,000—making it crucial to keep systems up to date with the latest industry regulations.

Security Risks
An unorganized records management system can create more cracks for sensitive information to slip through. For just a few examples, poor records management can lead to employee theft or negligence, and in the event of fire or flood it could mean losing your entire record archive.
Low Productivity
When there is folder after folder of documents stuffed into filing cabinets without any specific order, tracking down, and refining records is far from time-efficient. While time itself is money, the other cost-factor to keep in mind is space—the less room your records take, the more room you have for revenue-generating purposes. 
Improving Your System
As time passes and technology advances there are always new types of record formats to manage, security threats to prevent, and implementation roadblocks to consider—meaning there's never enough room for improvement within the modern records management system.
Improving Paper Record Management
Record Retention Plans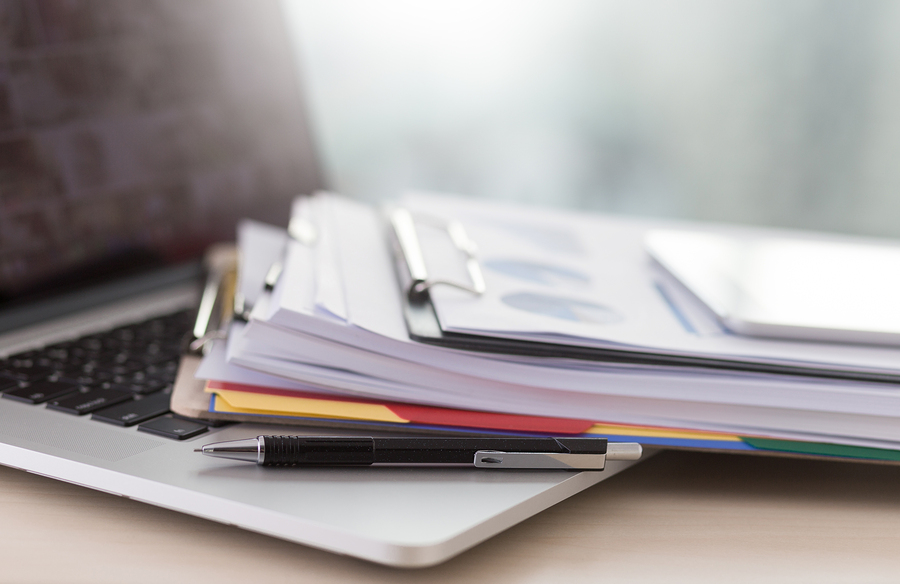 Record retention programs are set timetables for how long to store records and when to shred them. By organizing how records are stored you're able to get the duel-benefit of saving valuable office space while also simplifying legal compliance.
Disaster Recovery Plans
When records are stored in an office, they're at risk of theft, fire, or flood, making it important that you're prepared for disaster. To mitigate these risks, information can be kept at storage facilities with fire-suppressant and climate-control systems as well as guarded perimeters and 24/7 surveillance.
Internal Audit Programs
After establishing and implementing a records management program, it's important to also implement a system for tracking the strengths and weaknesses of your program. By regularly monitoring, you're able to continue improving and fine-tuning your record management system.
Improving Digital Records Management
Evaluate Storage Methods
Be sure you're using the system to best fit your business. For large companies, DMS software is better equipped to handle the workload, while for smaller businesses or those with remote employees, cloud storage is the better choice.
Back-Up Data & Documents
It's important to have a 2nd copy just in case. Like disaster recovery plans, backing up data helps to prepare for the worst and provide a strategy for quickly restoring systems should fire, flood, or other damage occur
Audit & Accountability Programs
There's never enough room for improvement, and while a records management system can be bolstered with regular data backups and the right choice in how to manage information, by implementing an audit program you can continue to build on and refine your system.
Does Your Records Management Need Improvement?
Join Amazon, Google, and other companies large and small who we've helped to tune up and improve their digital and hard-copy records management.
To get started, fill out the form to the right, or give us a call at (866) 385-3706.  Within minutes of receiving your request, you will have free quotes from experts in your area that can help you.