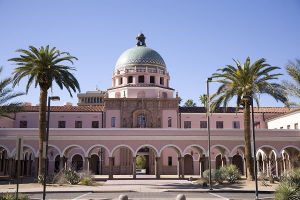 Protecting patient privacy is a priority for medical offices. Personal Health Information (PHI) is highly regulated, enforcing violations and fines on providers that do not comply. HIPAA, HITECH, and other privacy laws must be followed when handling medical records throughout the scanning and storage process.
Medical record scanning and medical record storage with Records Nations Tucson keep you in compliance with secure digital conversion and protected storage facilities. Call us or fill out the form to learn more about our services and receive free quotes from providers near you.
Preparing Medical Records for Scanning in Tucson
Professional scanning services use specialized equipment to quickly and accurately capture your files. We can scan many types of documents including patient charts, medical histories, lab results, insurance information, and more.
When scanning is complete, you can easily integrate your files onto an existing or new Electronic Health Record System (EHR). EHR software helps you to coordinate care, maintain patient files, and keep up with retention dates.
We will ask for an estimate of how many files you will be scanning. Knowing the count will help us prepare to scan and allow us to give you a correct price quote. For tips on counting your documents, click here.
Get started with your scanning project in 3 simple steps:
Call us or fill out the form to request free quotes from scanning providers in the Tucson area. Include details about your scanning project like the number of records you would like to scan and the level of detail you want for each file.
Multiple medical record scanning providers will be in contact with you right away.
Review the price options, choose a provider that best fits your needs, and begin your scanning project.
Medical Records Storage Services
Medical record storage provides a safe space for you to store critical documents and inactive files. Our offsite storage facilities protect your records with 24/7 monitoring, live patrol, and disaster protection. You will have control over who can access certain files and be able to retrieve records whenever they are needed.
We also have digital storage options to cover all of your medical record storage needs.
Medical Records Custodian
Custodians of medical records can store physical copies in a secure storage facility or scan the documents and store them electronically using an EMR system. With either option, patient records must be readily available upon request. Failure to produce forms could result in fines or penalties.
Using a medical custodian takes the liability off of you or your practice. Hiring a company to manage your facility's medical records ensures you will remain in compliance and your past patients will continue to receive care and support. 
Record Nations Tucson can help you find a local provider to manage your records, release needed information and destroy the records after the retention period.  
Get Free, No-Obligation Quotes on Medical Record Scanning and Storage in Tucson
Record Nations has been helping healthcare providers with medical record management for over 20 years. We serve private practices, hospitals, and healthcare-related businesses in virtually every city in the US.
We would love the opportunity to work with your practice and help you better manage your records. Get started by calling us or filling out the form.
Record Nations proudly serves Tucson and these nearby cities:
Benson | Casa Adobes | Catalina Foothills | Drexel Heights Eloy | Florence | Flowing Wells | Green Valley | Marana | Midvale Park | Nogales | Oracle | Oro Valley | Sahuarita | Sierra Vista | Summit | Tanque Verde | Tortolita | Vail