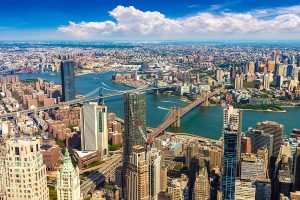 Document scanning services are critical to helping you and your business go paperless. Becoming paperless means easier access to information and less storage since the documents would be electronic.
We can help you eliminate lost time from searching and storing paper files. Our professional, local scanning companies can help you scan all your documents, reducing stress and the hassle of doing it yourself.
Here at Record Nations we have partnered with experts in scanning services and can help you determine the best solutions for your documents. To get started on a scanning service, fill out the form on the page or give us a call at (718) 233-2625.
How Document Scanning Services Work through Record Nations
We offer two types of scanning that depend upon the provider you choose. We offer a secure offsite scanning service as well as a convenient mobile scanning service that comes directly to your location.
During the scanning process our scanning experts can help you manage:
Bindings and making sure that they are removed so they can be easily scanned.
Handle double-sided documents as long as they know which side of the document goes first.
Our experts can index every page or the entire set of documents to keep them together. We have a variety of indexing options to help you choose from.
We also offer Optical Charter Recognition (OCR) with your scanning if you choose.
Once the files are scanned they are presented to you based on your choice of media which can include a cloud service.
If you do not see a service listed above that you want, we can create a custom quote for your document management project. To get started today either fill out the form on the page or give us a call at (718) 233-2625.
How Much Do Document Scanning Services in Brooklyn Cost?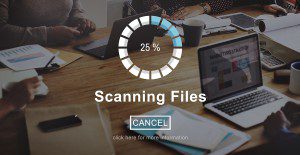 Before you can follow through with a scanning service, we must know a rough estimate of the scanning job to better assist you. On average a large file size box can hold 4000-4500 sheets, whereas if the documents are stored on a shelf or a cabinet you have 150 to 200 sheets of paper per inch of space.
On average with the industry the price per page for scanning ranges from $.07 to $.12. This price can fluctuate due to special requests as well as your location in Brooklyn.
Estimating the volume of documents you need to be scanned can help provide you with a more accurate services quote for your scanning project.
The estimate of your project depends on several factors:
What kind of scanning are you looking for (OCR, redaction, indexed, non-indexed)?
How many pages do you need to scan?
What's the time frame you're expecting to start and complete the project?
What systems do you have and do you want these documents to work with/in that system?
Get Free Quotes on Brooklyn Scanning Services
To get started on document scanning and document management today give us a call at (718) 233-2625 or fill out the form on the page. We will be in contact with you shortly to provide you with several quotes to help you select the provider that best meets your needs and budget.
Record Nations Brooklyn Location
Record Nations Brooklyn


223 Bedford Ave


Brooklyn, NY 11211


(718) 233-2625
brooklyn@recordnations.com
Our normal operating hours are Monday-Friday from 9:00 AM to 8:00 PM, Saturday from 10:00 AM to 7:00 PM.

Record Nations proudly serves these cities throughout the Brooklyn area:
Bronx | Dutchess | New York | Orange | Putnam | Rockland | Sullivan | Ulster | Westchester